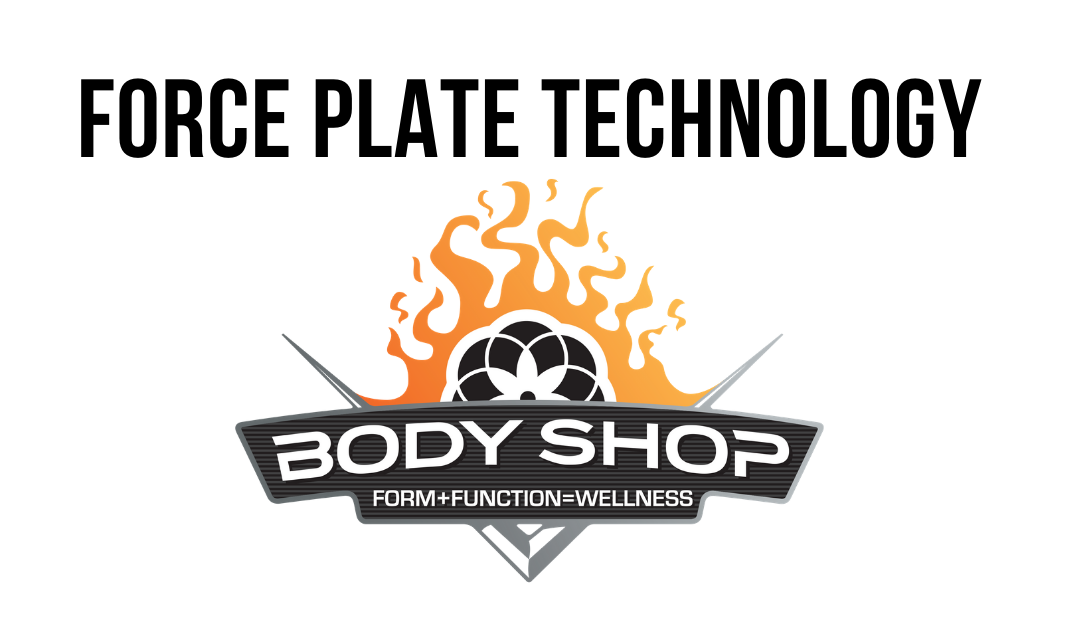 According to SpartaScience, digital health has exploded in the last ten years with countless new information sources and accompanying hardware for data collection. Strong data based on an individual's movement is a reliable decision maker for any workout program.
Force Plate Technology helps:
Predict: Predict injury risk & fitness status in under two minutes.
Improve: Develops individual training or rehab workout plans proven to prevent injuries.
Validate: Continual tracking of your progress validates your workout efforts are working.
Force Plate Sessions at the Body Shop include a complete Road Map designed to give people a personalized wellness plan based on data. Once only available to top level athletes and military personnel, this personal wellness evaluation uses the power of Artificial Intelligence and machine learning to generate your own personal wellness road map.
Diagnostic procedure: The Body Shop evaluation starts with a Force Plate Machine Learning scan in a trio of validated assessments to identify potential risk of injuries and areas of improvement. The data is then complied and reviewed to generate a complete picture of your overall wellness road map which includes a workout plan.
With the combination our data collecting tools and wellness plan, each individual is capable of being their best self for life. Yes, it really is that SIMPLE.
Force Plate Road Map Pricing:
$125 per session (includes a trio of scans and body composition analysis and workout Road Map)
$49/per month for a year ($499) (Includes a trio of monthly scans and analysis to validate your progress along with modifications to your workout plan based on the data.)
$99/per month for a year ($999) for family of 4 (Includes a trio of monthly scans and analysis for your whole family to measure and validate your progress along with modifications to your workout plan based on the data)