The iPixel Laser™ is a pioneering, FDA approved, non-invasive treatment. This treatment uses RF light technology to help reverse the signs of aging and the appearance of scars and pigmentation irregularities.
It combines the proven effectiveness of an ablative approach (aggressive lasers that remove the outer layer of skin) with the comfort level and convenience of a non-ablative approach.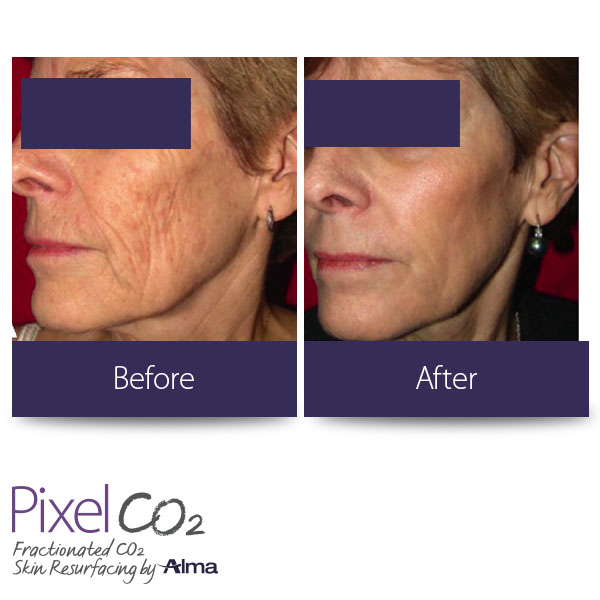 How it Works
The iPixel RF technology creates tiny ablative zones, removing the epidermis and upper dermis. This then triggers the body's natural healing process, stimulating the growth of new healthy tissue. By treating small zones of skin and leaving the surrounding tissue untouched and intact, the unaffected areas act as a catalyst for rapid healing and collagen production.
Treatment & Results
V-Shape iPixel treatments are safe and effective without enduring injections or surgery. Your skin will be flushed and red after the treatment, similar to a mild sunburn. As new skin replaces dead tissue, your skin begins to flake, a sign that healing is underway. The appearance of your skin will steadily improve over the next few months. iPixel skin resurfacing saves you time and discomfort and offers younger looking skin, yet minimal downtime.

Trade in your old skin imperfections for new, healthier, smoother skin.