"It's the most wonderful time of the year? More like, it's the most stressful time of the year!" When I heard this statement from a patient, I started to think about the different ways people give energy to others during the holidays without giving energy to themselves. Although the time between November and January is sprinkled with cheery parties, large family meals, and gift exchanges, many people are drained by the sense of obligation to attend every event, spend all day in the kitchen, and purchase the perfect gifts for their loved ones.
This patient went on to tell me about how her schedule takes a toll on her diet during the holiday season.
"Eating complete meals are my biggest challenge. I can't seem to find time to prepare more than a single meal each day (if I am lucky!). I'm dashing through the snow just to get my kids to school and arrive at work on time each day. And nights are anything but 'silent' in our house – every evening is either a practice or a function. Less daylight means I don't have much energy, so I find it hard to say no to sweets and cookies."
During the month of November, we are inviting you to join the Simple Protein Challenge hosted in our new Simple Wellness Community– a private Facebook Group centered completely on positive support. The Simple Protein Challenge is for people who are striving for a balance of energy this holiday season. Isn't that all of us? The goal of this challenge is to help members find energy through whole foods, balanced meals/snacks and positive support. Throughout the 30 day challenge, the Simple Wellness Team will share words of encouragement, recipes, pictures and tips to help you along your journey. The challenge starts November 1 but it's never too late to join us. To learn more about the Simple Protein Challenge, request to join the new Simple Wellness Community now.
___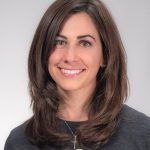 Dr. Lauren Easton is a Doctor of Philosophy, Health and Psychology of Physical Activity from the University of Kansas. She also holds a Ed.S. in Counseling and a Master's of Science in Kinesiology- Sport Psychology from Georgia Southern University. Dr. Easton areas of specialty include goal orientations, optimizing experiences with physical activity + nutrition, exercise psychology, goal-setting plans, and strategies for health-related behavior changes. Dr. Easton is a key component to the Simple Weight Loss Program, assisting patients in experiencing growth throughout the weight loss process and maximizing their experience in physical activity, nutrition, and other health-related behaviors. Dr. Easton also leads the Simple Wednesday Walking Group every week starting at 7am in the Simple Wellness parking lot.