According to the American Society of Plastic Surgeons, breast augmentation was the most popular surgical cosmetic procedure conducted in 2018, with a total of 313,735 procedures. A plastic surgeon performs this elective procedure with saline implants, silicone implants, or fat transfer to change or reconstruct the size, volume, and/or shape of breasts. Recovery time varies, and patients may experience bruising, bleeding, pain and inflammation.
Despite their popularity, breast augmentation procedures are eclipsed by the prejuvenation movement in our society. These treatments, designed to prevent signs of aging in individuals, are increasingly popular among the 20-30 year-old age group. Treatments such as lasers, dermal fillers, lip injections, neurotoxins (think Botox) are becoming synonymous with beauty. As a culture, we glamorize a youthful appearance. Magazine covers illustrate doctored images with softened fine lines, even skin tones, and proportionate body shapes. Social media influencers flaunt used miracle anti-aging products and celebrities endorse "fresh" faces while acknowledging the work of their honorary cosmetic support teams. We know that the inundation of information from these outlets can have negative effects on body image concerns and challenge self-esteem.
Why might patients discuss these skin refreshing treatments more than their breasts procedures?
Dr. Durland suggests women are more apt to discuss the parts of their bodies that are most visible to the outside world. In the past year, she started working with patients who are seeking to remove their implants and schedule explant surgeries. Recovery and detoxification from explant surgery can take a physical and emotional toll on our bodies. Dr. Durland reminds patients it is important to consider the how implants relate to their identity. Our bodies tell a beautiful story about our lives – they have carried us through times of growth, motherhood, and the physical activity. Your body loves you and wants to protect you.
Simple Wellness can help in your overall wellness journey that is unique to you. We can help steer your body function back to the ideal health you were born to attain. Please contact us here or call 515-444-3275 with any questions regarding our Breast Implant Illness Recovery Program.
Sources
https://www.plasticsurgery.org/cosmetic-procedures/breast-augmentation
https://www.aafprs.org/AAFPRS/News-Patient-Safety/News/AAFPRS/News-Patient-Safety/News.aspx?hkey=0fcdaa7b-ac76-4d7d-8fe0-0f59a9c3b9d6
Koff E., Benavage A. Breast size perceptions and satisfaction, body image, and psychological functioning in Caucasian and Asian American college women. Sex Roles 1998; 38(7&8)655–674
___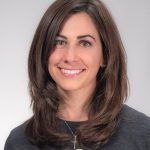 Dr. Lauren Easton is a Doctor of Philosophy, Health and Psychology of Physical Activity from the University of Kansas. She also holds a Ed.S. in Counseling and a Master's of Science in Kinesiology- Sport Psychology from Georgia Southern University. Dr. Easton areas of specialty include goal orientations, optimizing experiences with physical activity + nutrition, exercise psychology, goal-setting plans, and strategies for health-related behavior changes. Dr. Easton is a key component to the Simple Weight Loss Program, assisting patients in experiencing growth throughout the weight loss process and maximizing their experience in physical activity, nutrition, and other health-related behaviors. Dr. Easton also leads the Simple Wednesday Walking Group every week starting at 7am in the Simple Wellness parking lot.