We are excited to announce the addition of Force Plate Technology to Simple Wellness and the Body Shop. Andrea Hudy, former Assistant Athletics Director for Sport Performance at the University of Kansas, and Dr. Samantha Durland joined forces back in 2018 to focus on how form and function relate to overall wellness. The Body Shop started as a weekly network program to discuss the importance of proper form for continued success in movement and mobility. While at KU, Andrea Hudy worked with Force Plate Technology to improve sports performance for the basketball team. Now this technology is available to the public through the Body Shop at Simple Wellness.
According to SpartaScience, digital health has exploded in the last ten years with countless new information sources and accompanying hardware for data collection. Strong data based on an individual's movement is a reliable decision maker for any workout program.
Force Plate Technology helps:
Predict: Predict injury risk & fitness status in under two minutes.
Improve: Develops individual training or rehab workout plans proven to prevent injuries.
Validate: Continual tracking of your progress validates your workout efforts are working.
Force Plate Sessions at the Body Shop include a complete Road Map designed to give people a personalized wellness plan based on data. Once only available to top level athletes and military personnel, this personal wellness evaluation uses the power of Artificial Intelligence and machine learning to generate your own personal wellness road map.
Diagnostic procedure: The Body Shop evaluation starts with a Force Plate Machine Learning scan in a trio of validated assessments to identify potential risk of injuries and areas of improvement. The data is then complied and reviewed to generate a complete picture of your overall wellness road map which includes a workout plan.
With the combination our data collecting tools and wellness plan, each individual is capable of being their best self for life. Yes, it really is that SIMPLE.
Force Plate Road Map Pricing:
$125 per session (includes a trio of scans and body composition analysis and workout Road Map)
$49/per month for a year ($499) (Includes a trio of monthly scans and analysis to validate your progress along with modifications to your workout plan based on the data.)
$99/per month for a year ($999) for family of 4 (Includes a trio of monthly scans and analysis for your whole family to measure and validate your progress along with modifications to your workout plan based on the data)
SPECIAL LIMITED TIME TRIAL PRICING:
November 20-22, $100 single session. Limited spaces available.
Call to schedule your 30 minute appointment.
Trial session fee can be applied to the annual program fee.
See how the University of Kansas uses Force Plate Technology (now you can too).
_____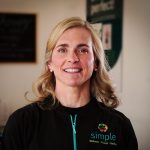 Dr. Samantha Durland is board-certified in Obstetrics & Gynecology, Anti-aging and Regenerative medicine and Fellowship trained in Metabolic and Nutritional medicine. Learn more about her ground-breaking philosophy and prescription for wellness- My Simple 7– daily actions to thrive in a strong, healthy and peaceful body. Visit the Simple Shop online to learn more about how Simple Wellness Supplements can be shipped directly to you.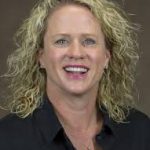 Andrea Hudy is the Head Coach, Basketball Strength and Conditional at The University of Texas. In her role at Texas, Hudy oversees the strength and conditioning program for both the Men's and Women's Basketball programs. She serves as the primary sport performance coach for the Men's Basketball team.
Hudy served as the Assistant Athletics Director for Sport Performance at the University of Kansas and handled the strength and conditioning responsibilities for the Kansas men's basketball team for 15 years. During her time in Lawrence, the Jayhawks posted a 449-97 (.822) record and advanced to 15-straight NCAA Tournaments. Kansas won one national championship (2008), reached the Final Four three times and qualified for the Sweet 16 nine times during Hudy's 15 seasons.