It's time to treat yourself!
Simple Wellness presents Diva Day, September 28th. Experience either Laser Skin Resurfacing for the face or Vaginal Rejuvenation procedures for only $500/each. Or as a bonus, enjoy both for $950.
CO2 Laser Resurfacing for your face helps even skin tone and texture, reduce wrinkles, acne scarring and allows your skin to regenerate by gently removing damaged layers.
Vaginal Rejuvenation (also known by trade names- FemiLift, IntimaLase, LadyLift,  V-Lase, diVa, MonaLisa) resurfaces the vaginal wall to stimulate healthy new tissue to help tighten and reduce symptoms of vaginal dryness associated with menopause. Laser treatments can also treat mild and moderate stress urinary incontinence.
Book your appointment for September 28th now. But hurry, appointments are limited to just that day. Prepayment is required to hold the appointment and no refunds can be given for cancellations.
Call 785-856-3030 now!
_____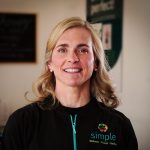 Dr. Samantha Durland is board-certified in Obstetrics & Gynecology, Anti-aging and Regenerative medicine and Fellowship trained in Metabolic and Nutritional medicine. Learn more about her ground-breaking philosophy and prescription for wellness- My Simple 7– daily actions to thrive in a strong, healthy and peaceful body. Visit the Simple Shop online to learn more about how Simple Wellness Supplements can be shipped directly to you.
Give us a call and schedule your in-person or virtual visit today!