Renew your wellness routine with Simple online resources. Simple Wellness offers informational videos, blog articles, recipes, supplements and even virtual visits to help guide you on your wellness journey. With so much great content, where do you even start?
Guess what, we made this simple…Take a moment to fill-out a self-assessment and receive immediate access to recommended resources based on your answers. Yes, it really is that SIMPLE.
Renew Your Routine with Simple Online Resources, is a self-assessment designed to provide personalized recommendations based on listening to YOUR body.
**And as a bonus, you will receive a FREE download of Dr. Durland's book: Fearless: A Journey in Learning to Let Go. In this book, Dr. Durland discusses her wellness philosophy and explains how to discover the key to finding your life's purpose, energy and peace.
Complete your self-assessment here:
_____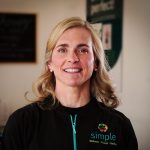 Dr. Samantha Durland is board-certified in Obstetrics & Gynecology, Anti-aging and Regenerative medicine and Fellowship trained in Metabolic and Nutritional medicine. Learn more about her ground-breaking philosophy and prescription for wellness- My Simple 7– daily actions to thrive in a strong, healthy and peaceful body. Also, learn more about Dr. Durland's Simple Weight Loss Plan (which includes the Simple 7-day Detox) and her Simple Hormone Plan to feel like a younger version of yourself.
Give us a call and schedule your virtual visit today!