Every December, we are inundated with "new year, new you" mantras and encouraged to improve everything from our diets to our home decor. Whether you decide to spend the first week of January detoxing with green smoothies or decluttering your closet, it's important to recognize that behavior change is complex. The reason why most people are unsuccessful in achieving their New Year's resolutions is due to their level of preparedness for change.
For example, one of my patients decided to go sugar-free in 2019. Leftover holiday cookies, cakes, and sweetened coffee drinks made it difficult to eliminate sugar from her diet.
She was also unclear on the rules of her resolution. Would she cut out processed sugar? Sugar from fruit?  Foods with added sugar? Without a steady plan of action, she was forced to make choices based on how she was feeling before she ate snacks and meals. When she noticed sugar was added to her favorite BBQ sauce and yogurt, she felt like her only option was to eat boiled chicken, rice and steamed broccoli. She soon lost interest in the bland food and gave up on her resolution.
Does this story sound familiar?
Try a different approach to your resolutions this year. Wellness Coaching is available at Simple and it is designed to help you set attainable goals, make meaningful changes to your health, and develop new habits for 2020. Our Health Behavior Specialist, Dr. Lauren Easton, will help you explore the obstacles you faced in the past, avoid quick fixes, and develop strategies for balance while making behavior changes.
Check out our top 5 reasons to schedule Wellness Coaching in 2020:
Wellness Coaching . . .
Offers support while making small, incremental changes to your health habits.
Increases your confidence for approaching behavior change.
Uses collaborative techniques to find viable solutions lasting change.
Promotes new neural connections, which make it easier to maintain behavior change.
Builds up your support network for celebrating your victories and working through challenges.
So, how about a little help in 2020? Learn more about our Wellness Coaching Program, schedule your appointment now.
_____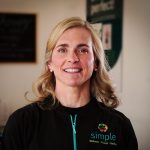 Dr. Samantha Durland is board-certified in Obstetrics & Gynecology, Anti-aging and Regenerative medicine and Fellowship trained in Metabolic and Nutritional medicine. Learn more about her ground-breaking philosophy and prescription for wellness- My Simple 7– daily actions to thrive in a strong, healthy and peaceful body. Also, learn more about Dr. Durland's Simple Weight Loss Plan (which includes the Simple 7-day Detox) and her Simple Hormone Plan to feel like a younger version of yourself.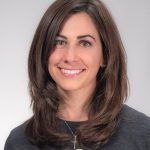 Dr. Lauren Easton is a Doctor of Philosophy, Health and Psychology of Physical Activity from the University of Kansas. She also holds a Ed.S. in Counseling and a Master's of Science in Kinesiology- Sport Psychology from Georgia Southern University. Dr. Easton areas of specialty include goal orientations, optimizing experiences with physical activity + nutrition, exercise psychology, goal-setting plans, and strategies for health-related behavior changes. Dr. Easton is a key component to the Simple Weight Loss Program, assisting patients in experiencing growth throughout the weight loss process and maximizing their experience in physical activity, nutrition, and other health-related behaviors. Dr. Easton also leads the Simple Wednesday Walking Group every week starting at 7am at Rock Chalk Park. Also, learn more about Simple Wellness Support with Dr. Lauren Easton.